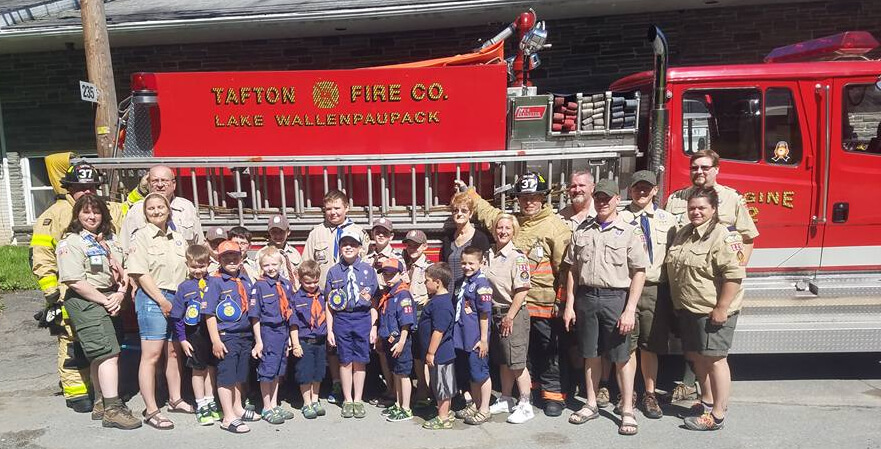 Since 1987, Tafton Fire Company has chartered Cub Scout Pack 229 of the Boy Scouts of America. The Pack has been recognized as a Journey to Excellence Gold Unit by the BSA for several years.
In June 2018, Pack 229 became a Family Pack, open to boys and girls in kindergarten through 5th grades.
More information about Pack 229 is available on their website – www.wallenpaupackcubs229.org.